Contact Me
Feel free to contact me regarding my artwork, commissions, services provided, or art-related inquiries. For questions, comments and suggestions about this website, please specify the exact location(s). If you provide us with your contact information, we would be happy to respond to your inquiries. Thank you!
art@clifftopstudio.com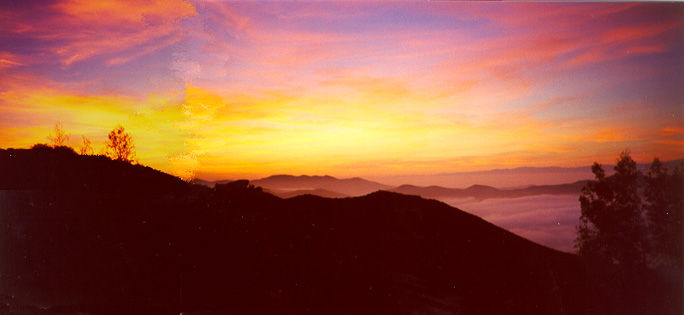 Photo of view from former Clifftop Studio at sunset
---
HOME THE ARTIST GALLERY RECENTLY SOLD CALENDAR CONTACT SEARCH CONTENTS WHAT'S NEW? REPRODUCTIONS CLIFFTOPSTUDIOSUPPLY.COM

website revised April 25, 2013

All featured works of art are originals by Sarah Willman Grote (formerly Dupont). Reproduction of any kind, except by permission of the artist, is not allowed under the copyright protection law. Copyright, 1994 - 2013. All rights reserved.